"Ken's approach to the arrangements and the manner in which he blends his superb vocal artistry with his musicians, is of the highest order"
KEN GREVES
VINTAGE & RARE: THE SONGS OF HAROLD ARLEN VOL 3
RIDIN' ON THE MOON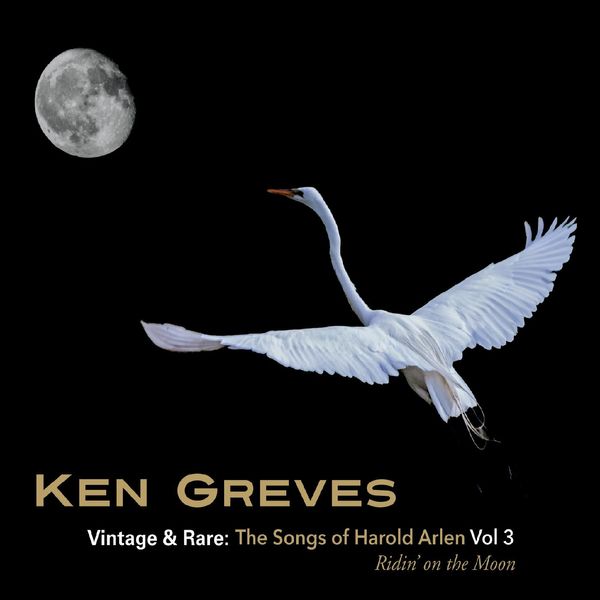 Release date: October 20, 2020
This 3rd CD is a part of a 10-CD project to record Arlen's music in a comprehensive way to include rare, vintage, novelty, and instrumental songs.
The idea was to record these wonderfully crafted songs and bring them to the modern ear, with hip arrangements in different grooves-swing, jazz waltzes, bossa novas, ballads, and sometimes swift up-tempos.  
Available here on the official website as well as iTunes, Amazon, CDBaby, and all music streaming websites.  To contribute to the gofundme campaign for this project please click the image below.